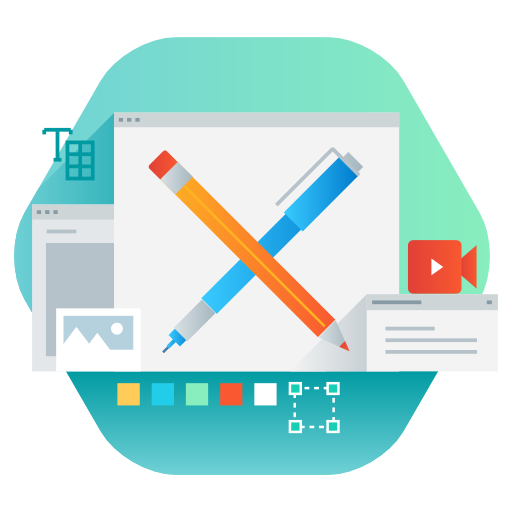 Content, of any kind is the best way to communicate and reach your audience. Our approach in content services is to keep working in a content strategy where we'll make a schedule with a content plan to communicate all your plans: coming events, updates…
First of all, you will need a web (both for your studio and for your game). Your web will be seen as the showcase for your game on the internet, and it should become the centre of all your activities and visibility, the place where you'll put all the beautiful pictures, videos and text to attract as much public as possible. We have many years developing custom web experiences across screen and devices, you can count on us for this. Of course, you'll need content to fill it too, no problem, we are here to help with this part.
For this purpose, we can assist you in creating any content needed. Need pretty pictures, screenshots or banners? We'll do! Thinking about a trailer that will make gamers fall in love with your game? Say no more! All of this, of course, adapted to any social media out there, as every channel has its rules, we'll make your content match the best format for each of them.
Texts you say? For sure! we can create texts with beautiful words, for copywriting is our second language. Whether you need to create press releases, maintain a development blog, or just community updates, we can work together to get the best for your readers.
Contact us to know more about creative and development